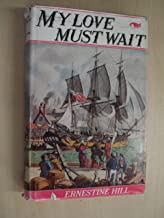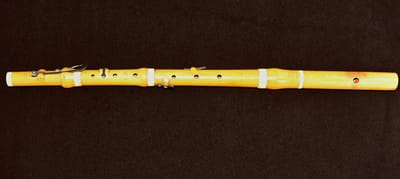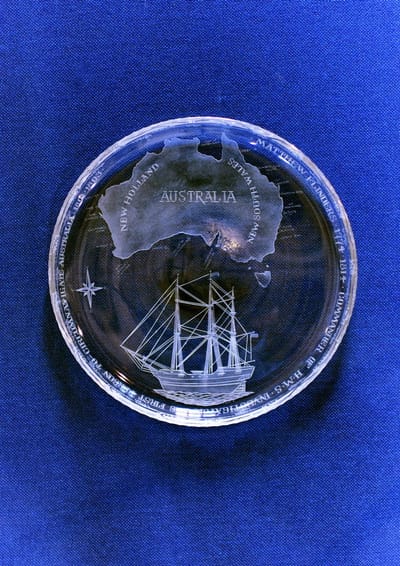 On Thursday 28th November 2019 at 11.15am and 9.15pm on BBC Radio 4 Extra is a repeat of the 2005
broadcast "My Love Must Wait" based on the letters of Matthew and Ann Flinders.
My Love Must Wait - written in 1941 by Ernestine Hill - features Jenny Agutter as Ann.
The story in 'My Love Must Wait' charts Matthew's life from boyhood - into the Navy - and through his explorations, discoveries and eventual internment on the Isle de France ( now known as Mauritius ) and does show what an excellent man he was from his care of his ship's contingent, to his extremely detailed record keeping and, of course, maps - and helps the reader to understand how the relationships occurred and developed with Captain Bligh, Sir Joseph Banks, George Bass, little brother Samuel, John Franklin and many others - a steady but interesting read!!

Picture shows Matthew's flute - as mentioned in the "My Love Must Wait" play - photo courtesy of Lisette Flinders, at which Matthew was very skilled.

We are - at last - able to confirm what will be happening!!
Today ( 13th February ) we are finally able to formally announce the dates for the return of the mortal remains of Captain Matthew Flinders RN to Donington.
This will be a weekend of celebrations - starting on Friday 17th July.
Matthew will be coming back to Donington for reburial within the Church of St Mary & the Holy Rood.
We will be starting with a parade from the middle of Donington to the Church for a Service at 11am - led by Bishop David of Lincoln. Reburial will be within the North Aisle of the Church and the ledger stone which will be on top of the grave is in design at present - it is expected to feature Australia on the design.
We anticipate that there will be a huge demand for places at this service - so attendance will have to be by invitation / ticketed - hopefully the process of issuing the invitations will start within next few weeks to enable people to make their travel plans. Lincolnshire Tourism team are also compiling a list of suitable accommodation for those needing to book hotels. We are also anticipating a significant media presence - we have already been approached by BBC / ITV / Australian Broadcasting Company / Local Press plus a couple of independent film teams.
On Saturday 18th July - there will be a Service of Celebration at Lincoln Cathedral at 3pm - we will provide more details of how to attend that as soon as we can.
On Sunday 19th July - there will be an open service for all at 10:30am - which we hope will enable local people to join into the celebrations.
Overall we are hoping that this will become the beginning of a really big attraction for Donington - eventually developing into a real tourist destination - particularly for visitors from Australia where Matthew is so very well known.
At this time we have to concentrate on getting the detailed planning of the July services sorted out - and the fund raising that will be required to support those services ( the ledger stone for the grave is anticipated to cost around £12000! )
Anyone looking for a Hotel in Lincoln may like to try any of the following - information supplied by the Visit Lincolnshire team: -
Double Tree by Hilton - Ask for Dan 01522 565197
White Hart - 01522 526222
Lincoln Hotel - Ask for Jayne 01522 520348
The Tower Hotel - 01522 529999
Until further notice - all progress on planning of the reburial is halted - planning will resume when the World has recovered from the Corona Virus!